Toy Product Design is a hands-on course offered by the University of Minnesota as an introduction to the product design process with a focus on designing for play. The class is made up of small teams consisting of undergraduate and graduate students who work together and with experienced mentors to design and prototype toy concepts.
Target Corporation was the sponsor and client in Spring 2017, who asked us to design a seasonal, playful product for the whole family.
After hours of idea generation, hundreds of ideas were narrowed down to several prototypes and play testing sessions, which resulted in our final product: Campfire Chronicles.
Campfire Chronicles is an indoor electronic fire with lights, sounds, and a voice changer that creates a playful opportunity for families to enhance and create their unique experience of storytelling.
Teams in this course are broken down by discipline: design, business, engineering, and humanities. This allows each member to bring their expertise and learn countless skills useful in product design and beyond.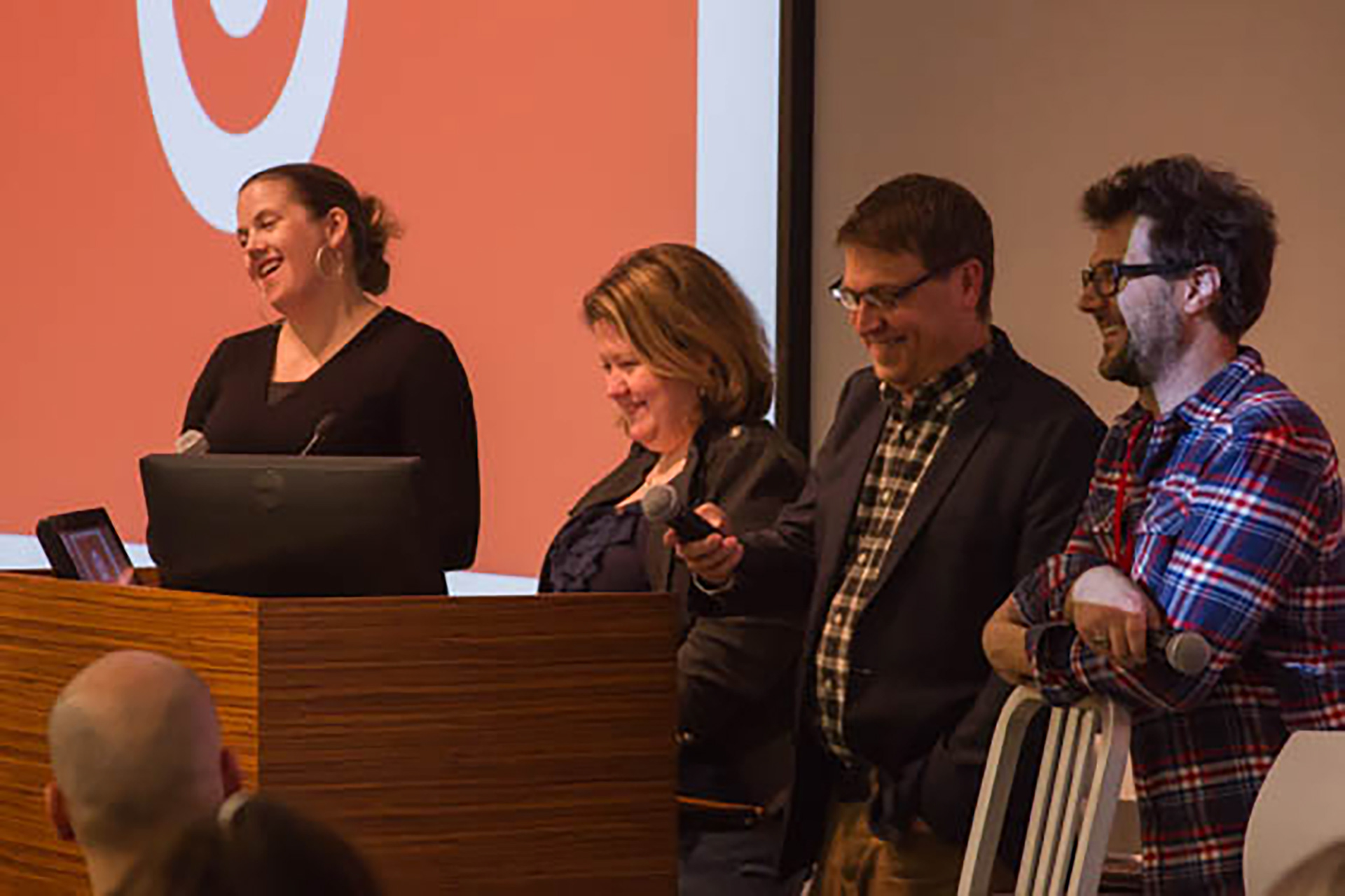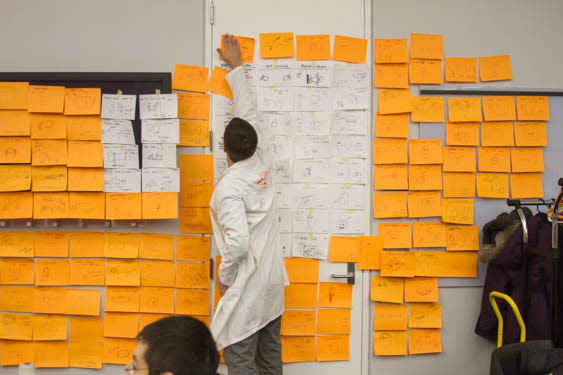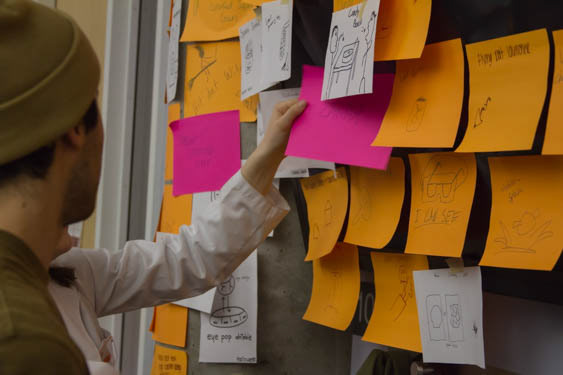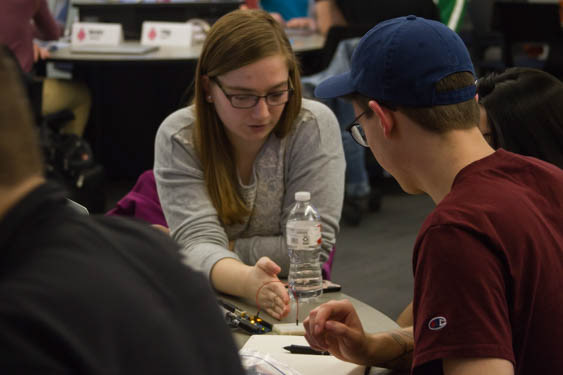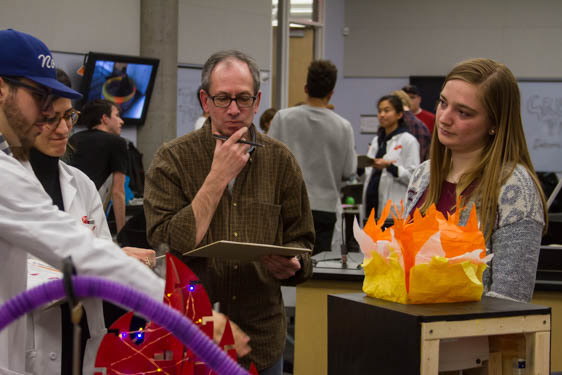 Desi

gn problem introduced by client

                          Ideas, ideas, ideas. Repeat.                        Build and test prototypes with children and industry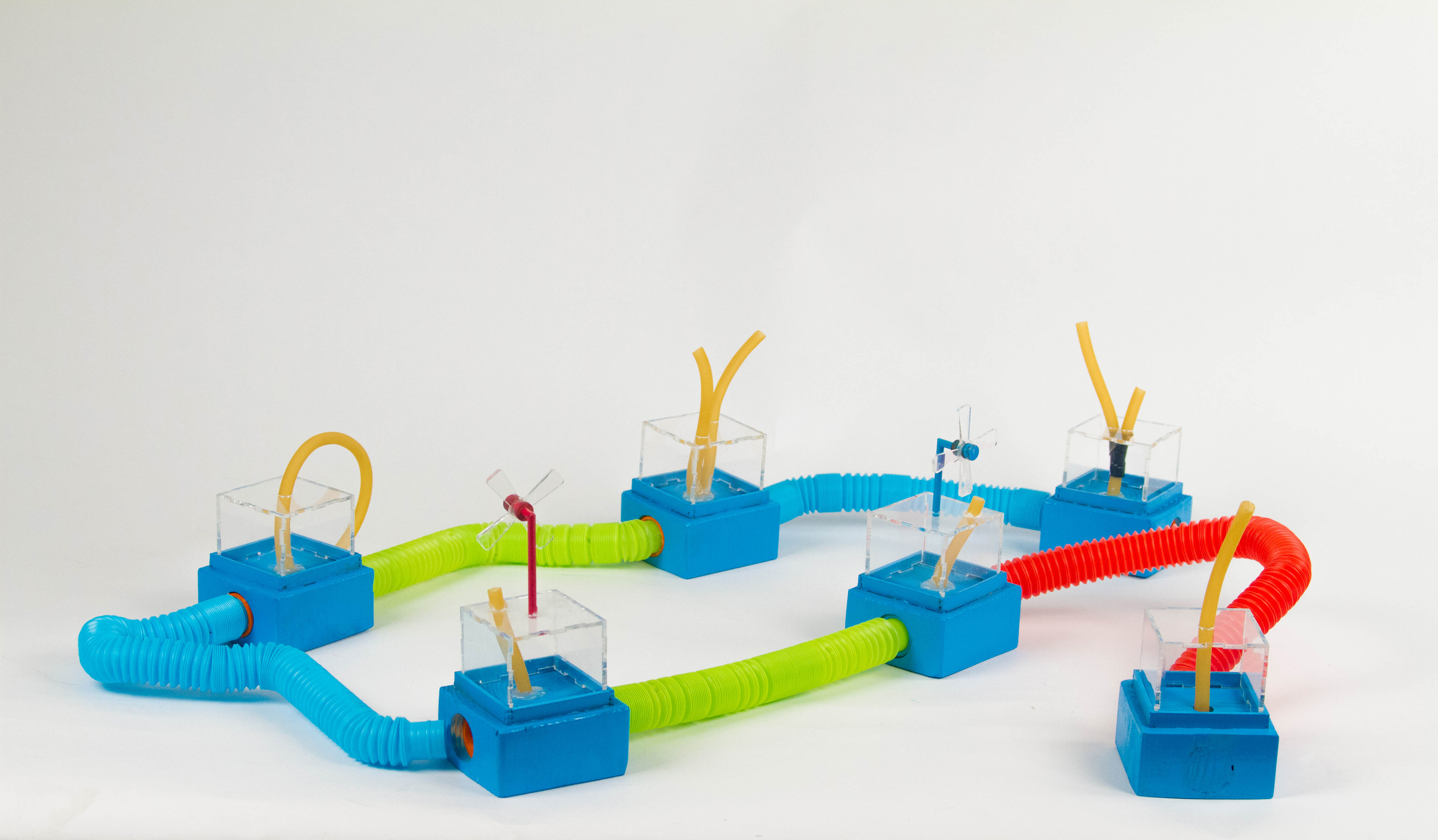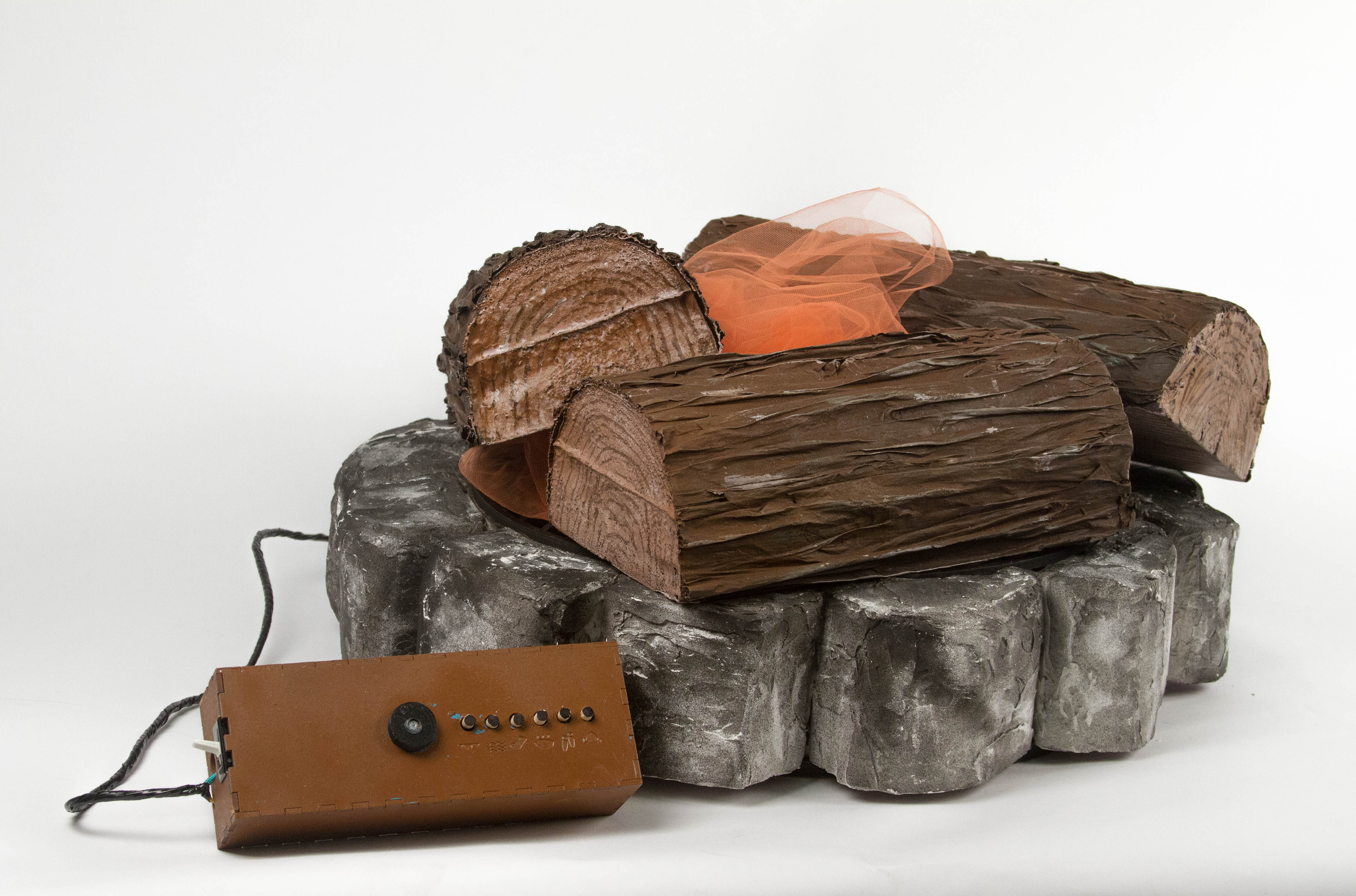 Two prototypes are narrowed down to one.
Our final product is Campfire Chronicles, an indoor fire with lights and sounds that change colors and a card-based story generation game, all to enhance the experience of telling stories around the fire.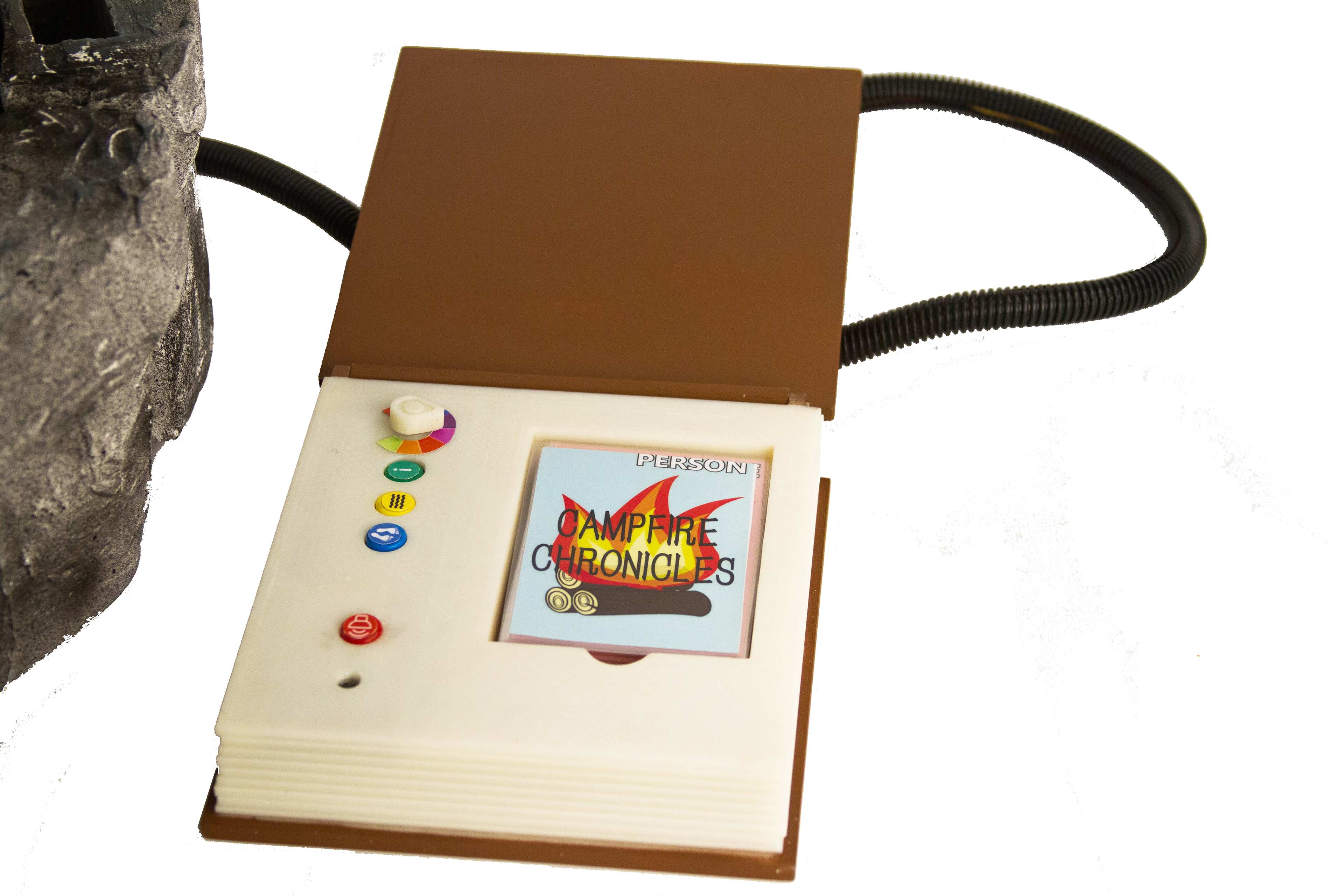 Each team presented their final products in a theatrical way
at the annual PLAYsentations event