Spring 2017 | University of Minnesota
In collaboration with: Bryce Koenigs
Folded shelter engages both design thinking and careful attention to craft. The project had two parts, where we first worked alone on a design for a shelter on the University of Minnesota campus which begins as a single sheet of material, to which folds, slits, rolls, and other manipulations are made to create the structure. Then, as partners, we distilled our designs and collaborated to create a cohesive design.
Taking inspiration from a chain of train cars on my site I designed a structure which continued the existing condition of repeated individual units within a whole.
Meeting with my partner, whose concept featured a much more abstract and asymmetrical form, we found a way to combine our designs into a shape which retains both the my units of space and his flowing curves. We also adapted our design to accommodate a view of the skyline and provide daytime shade in summer.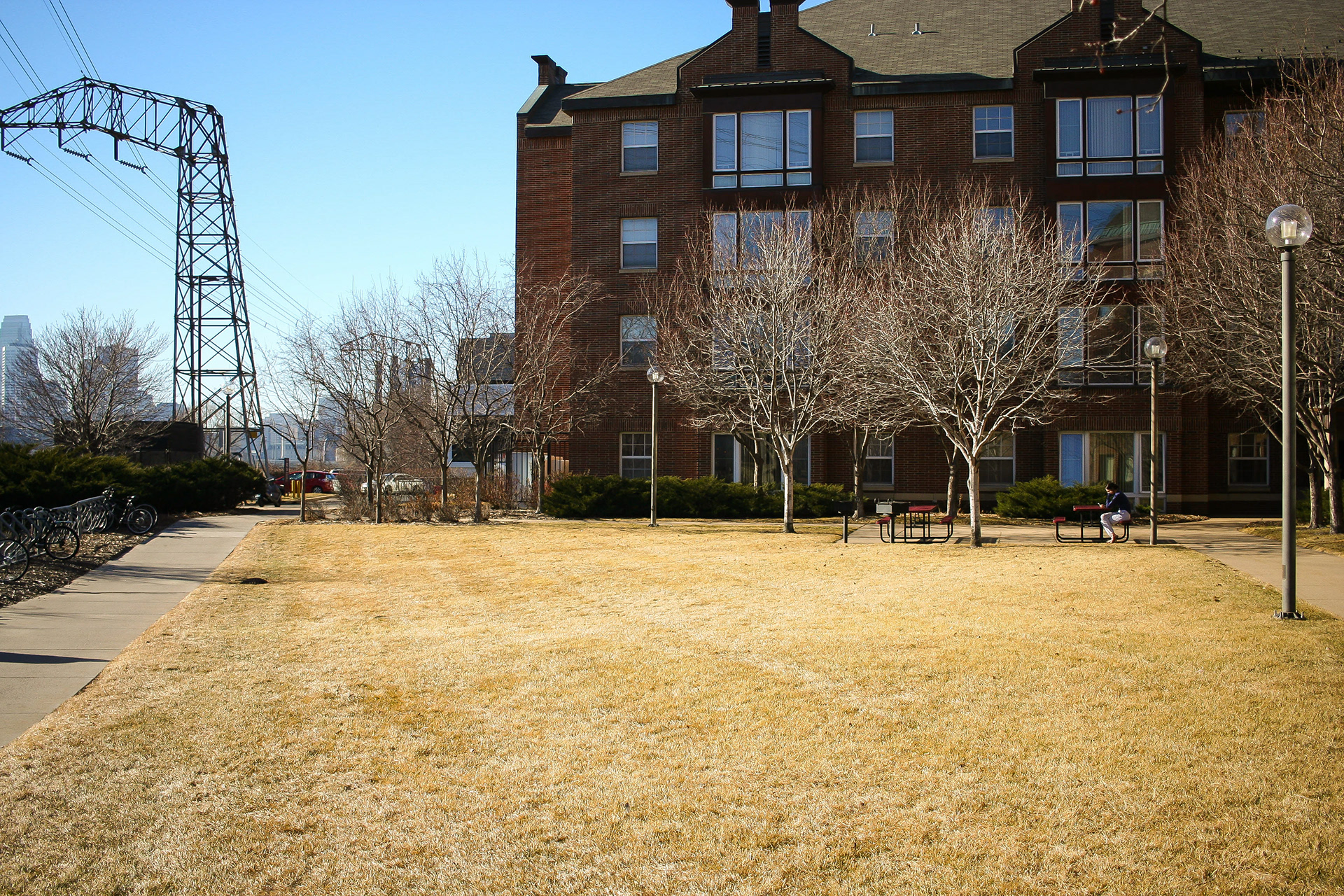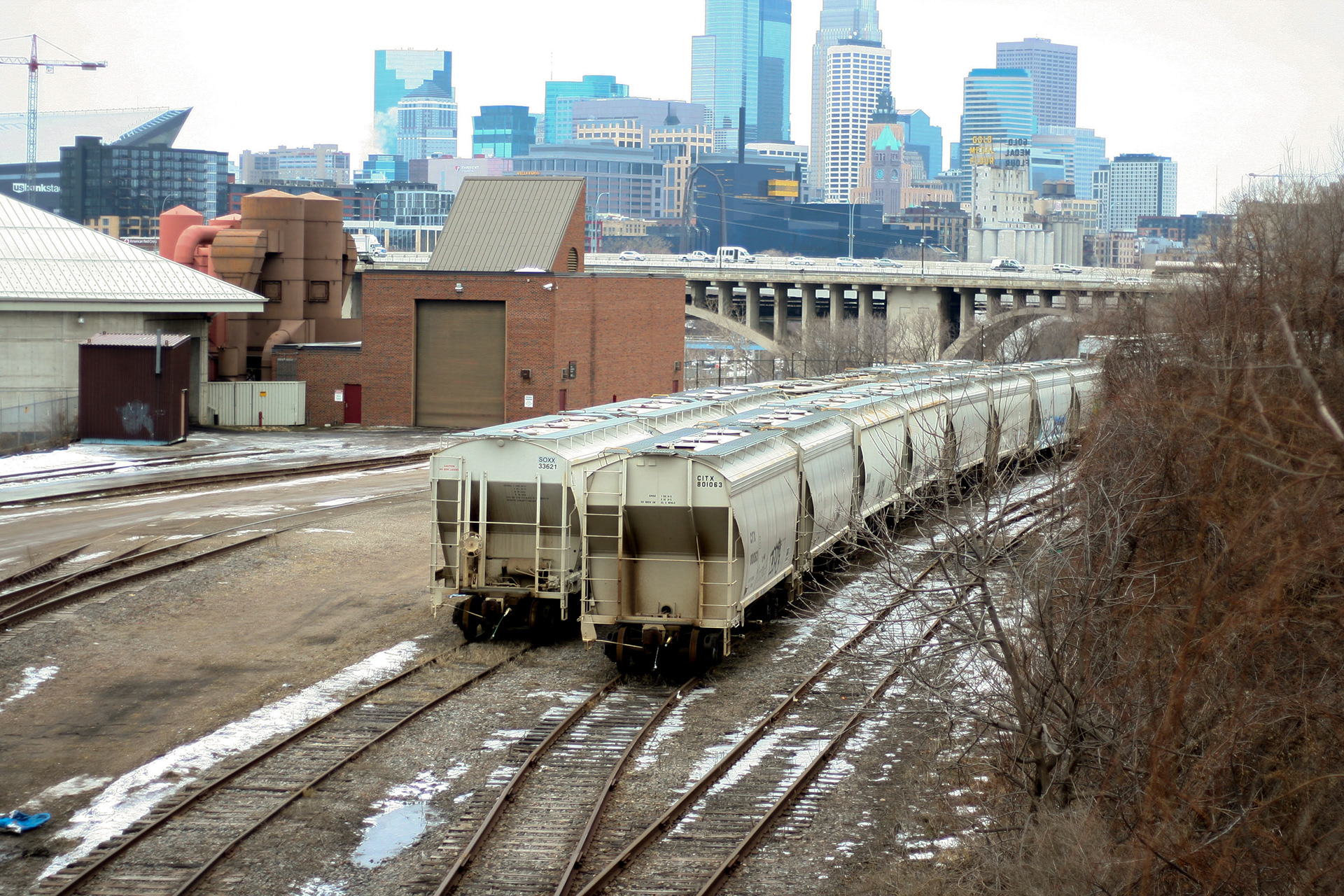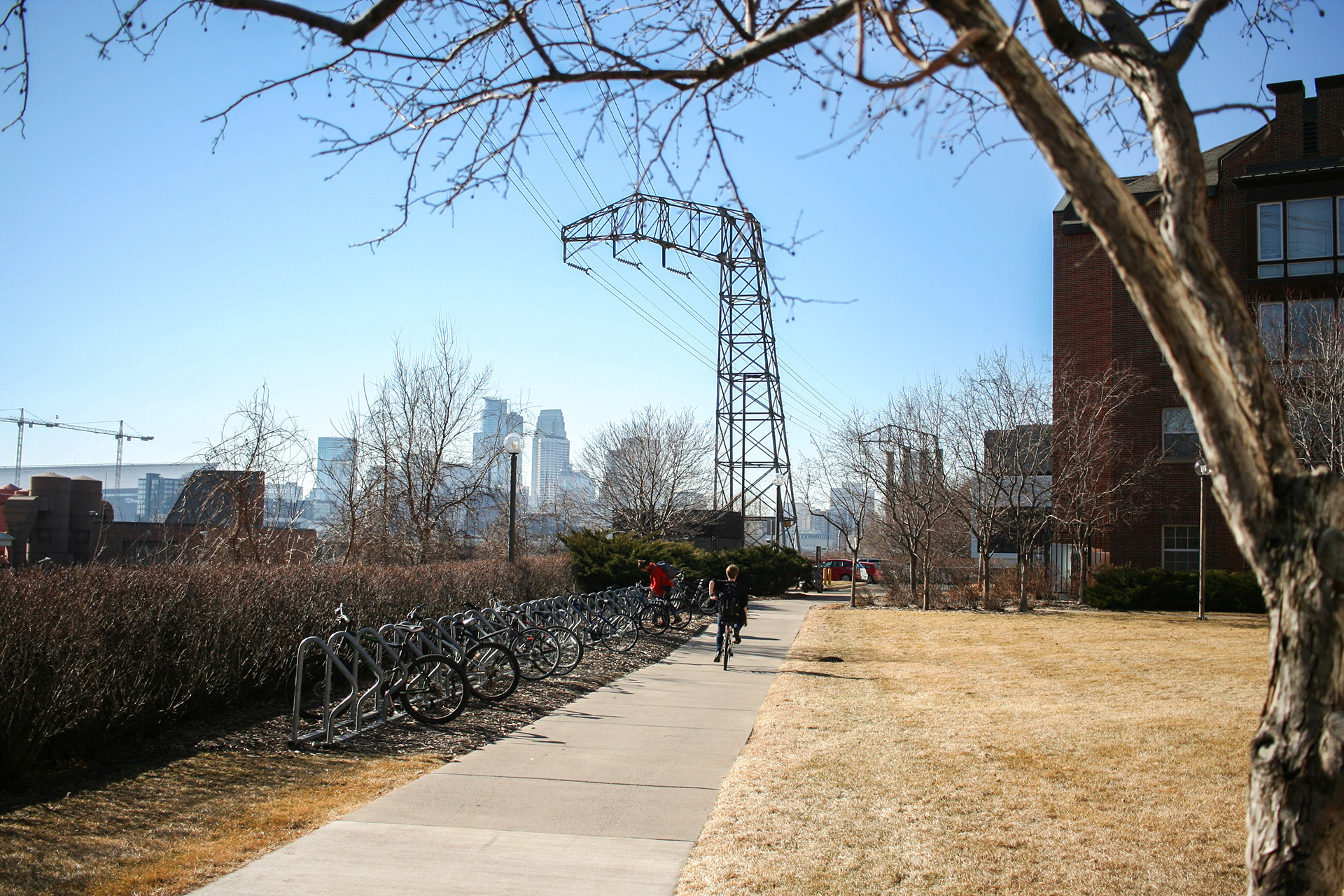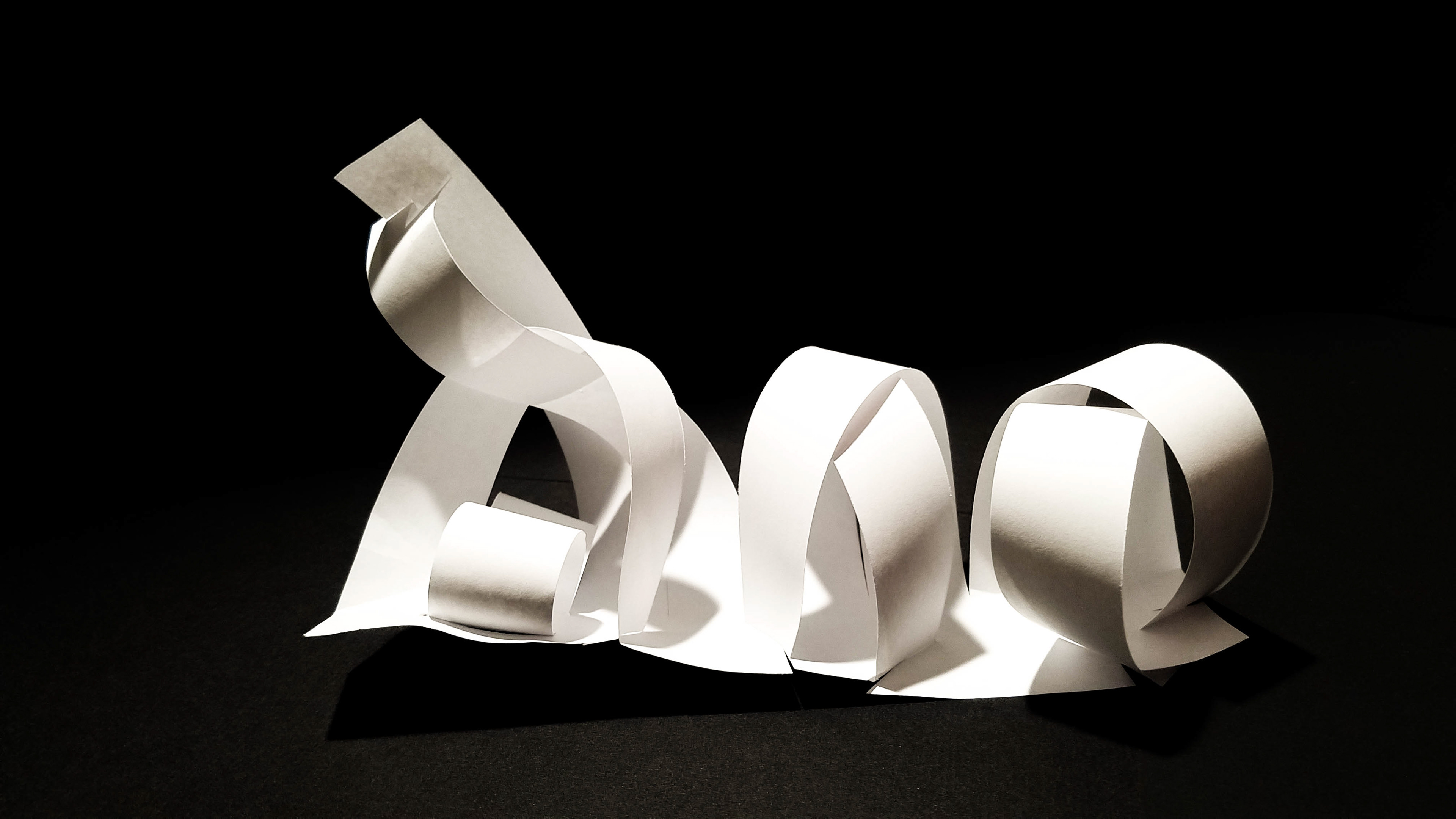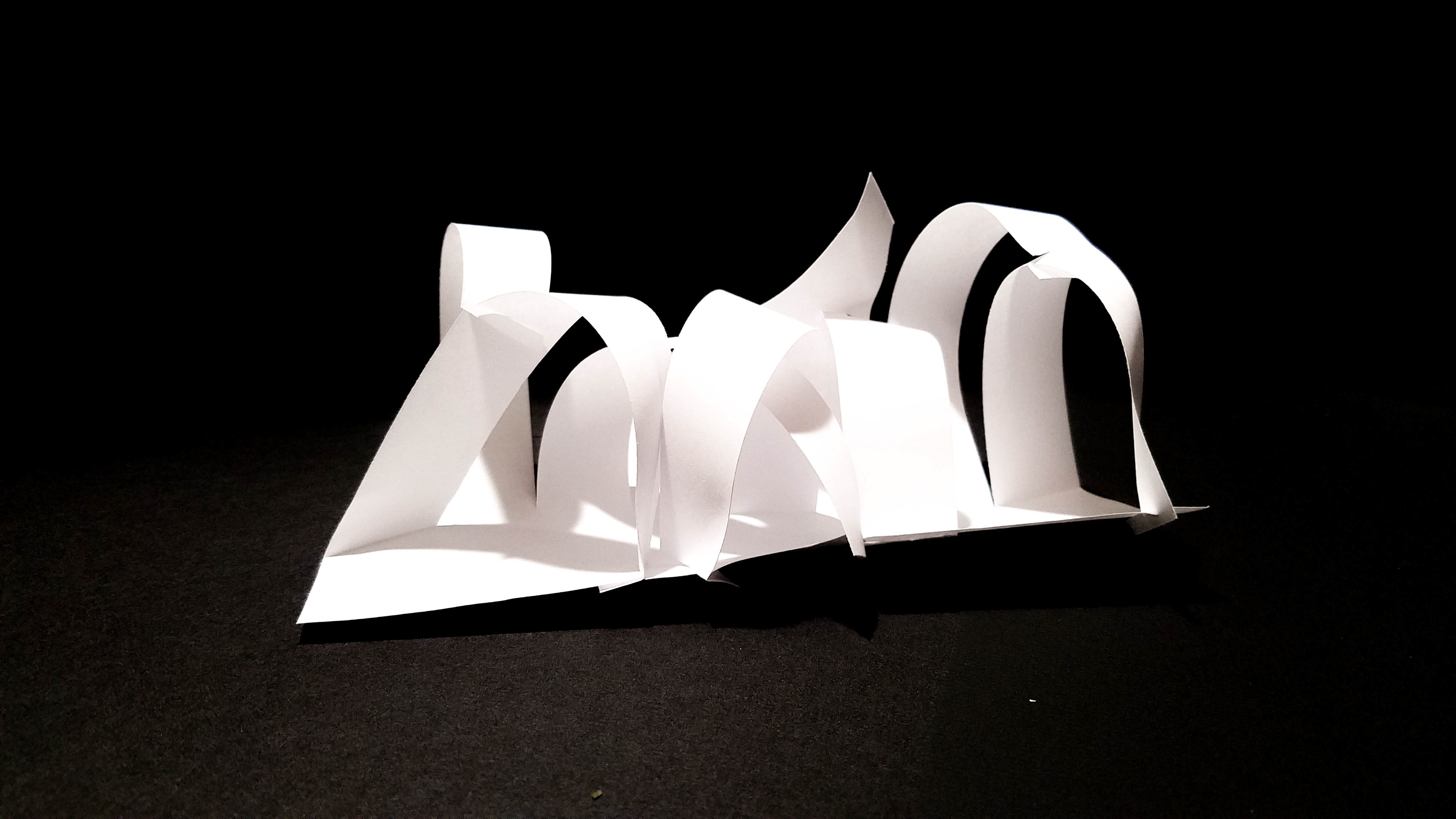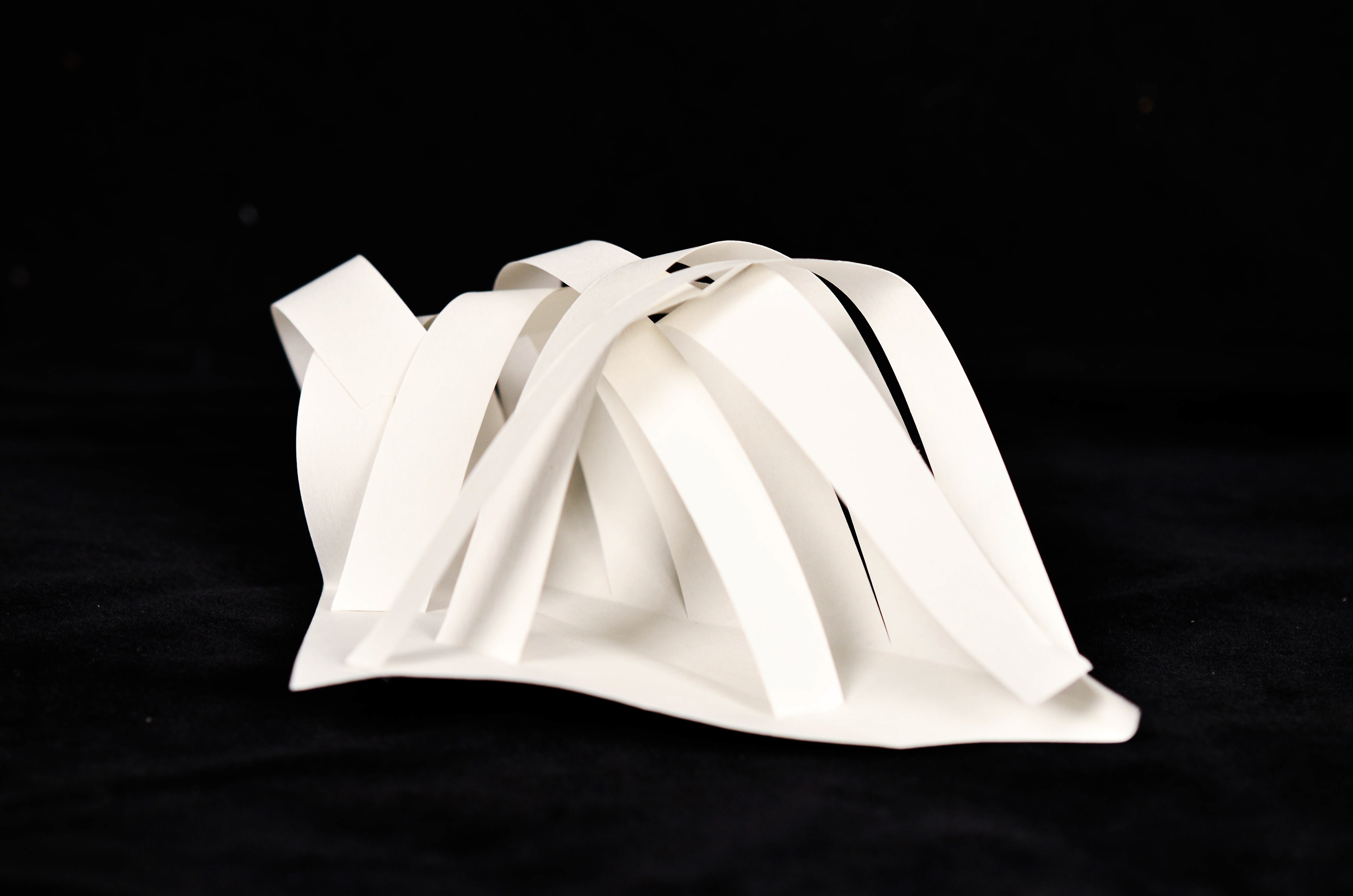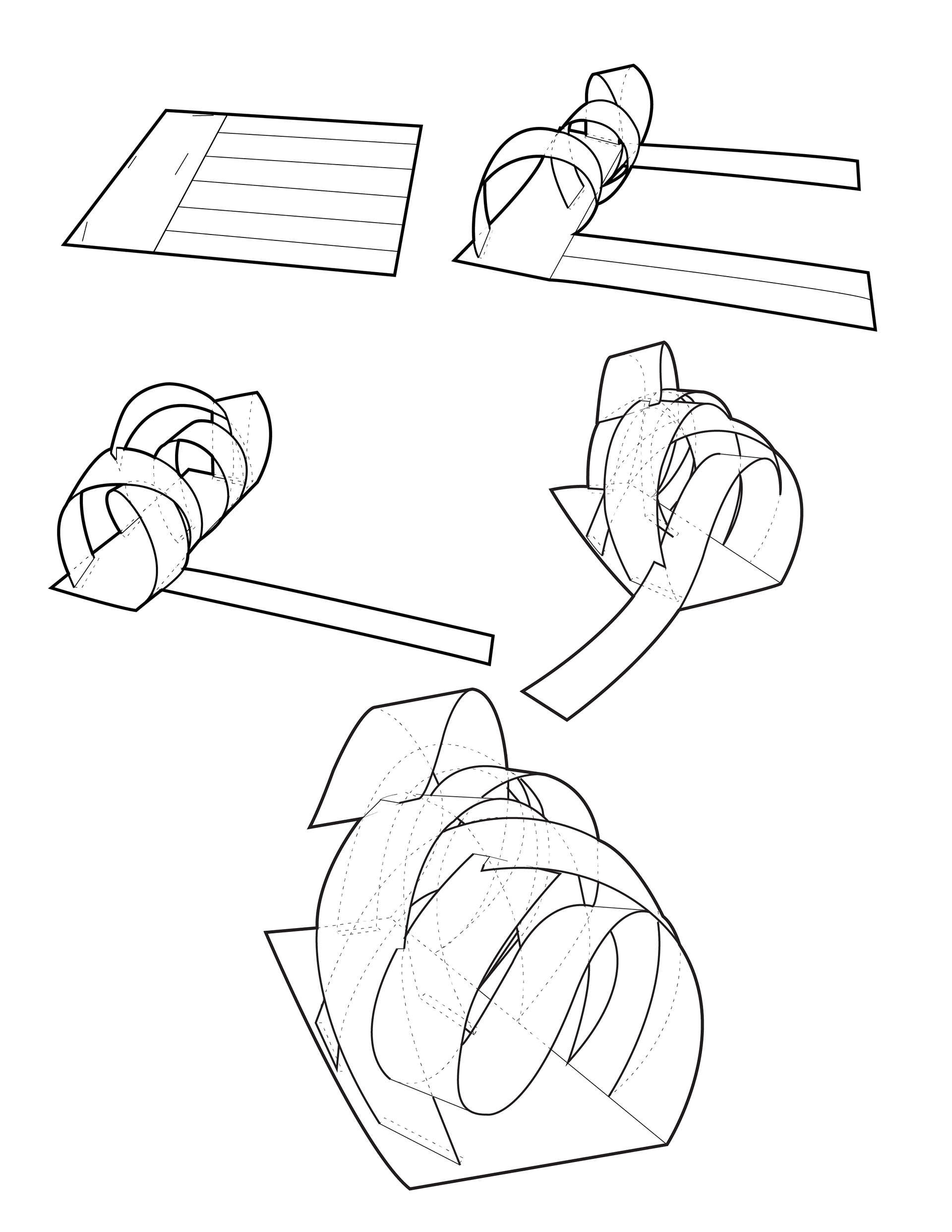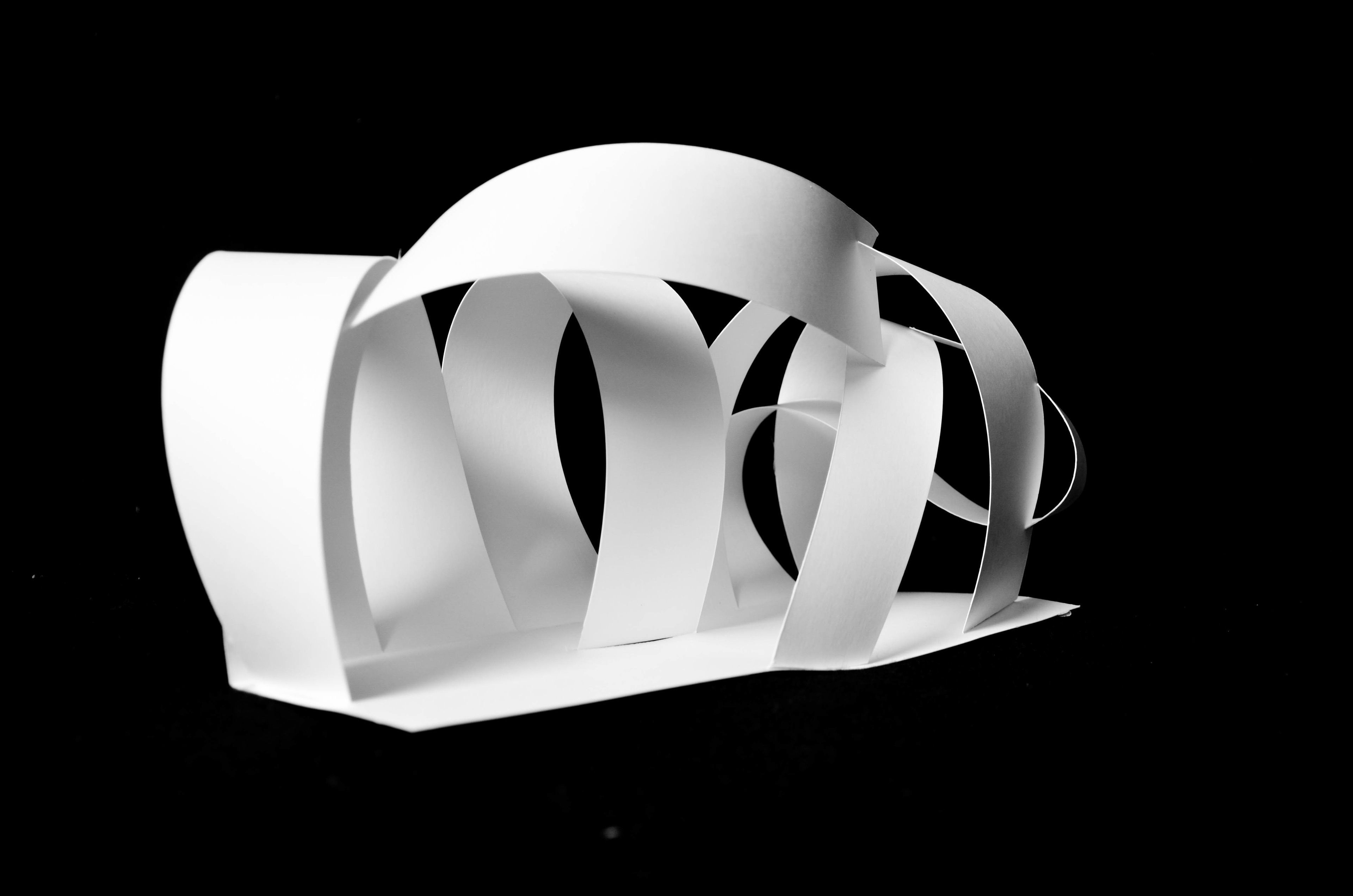 Final Model Assembly
+
Final Model