2016 - Present | University of Minnesota
DesignU is a non-profit student group practicing design thinking. Working in three divisions, Prototyping, Research + Strategy, and Digital, students of business, engineering, and design work with local start-ups to help them better understand the needs of their products and services.
As a member of the Research + Strategy, I had the opportunity to see the design process happening in the real world. The division focuses primarily on front-end design thinking, and our work often consists of initial research and benchmarking, gathering raw qualitative data through interviews and focus groups, data unpacking and analysis, and early idea generation. 
Personally, DesignU has given me a real-world insight into what would otherwise remain theoretical in my education. I am proud to have had the opportunity to lead interviews, conduct background research, and brainstorm for real solutions to problems posed by our clients.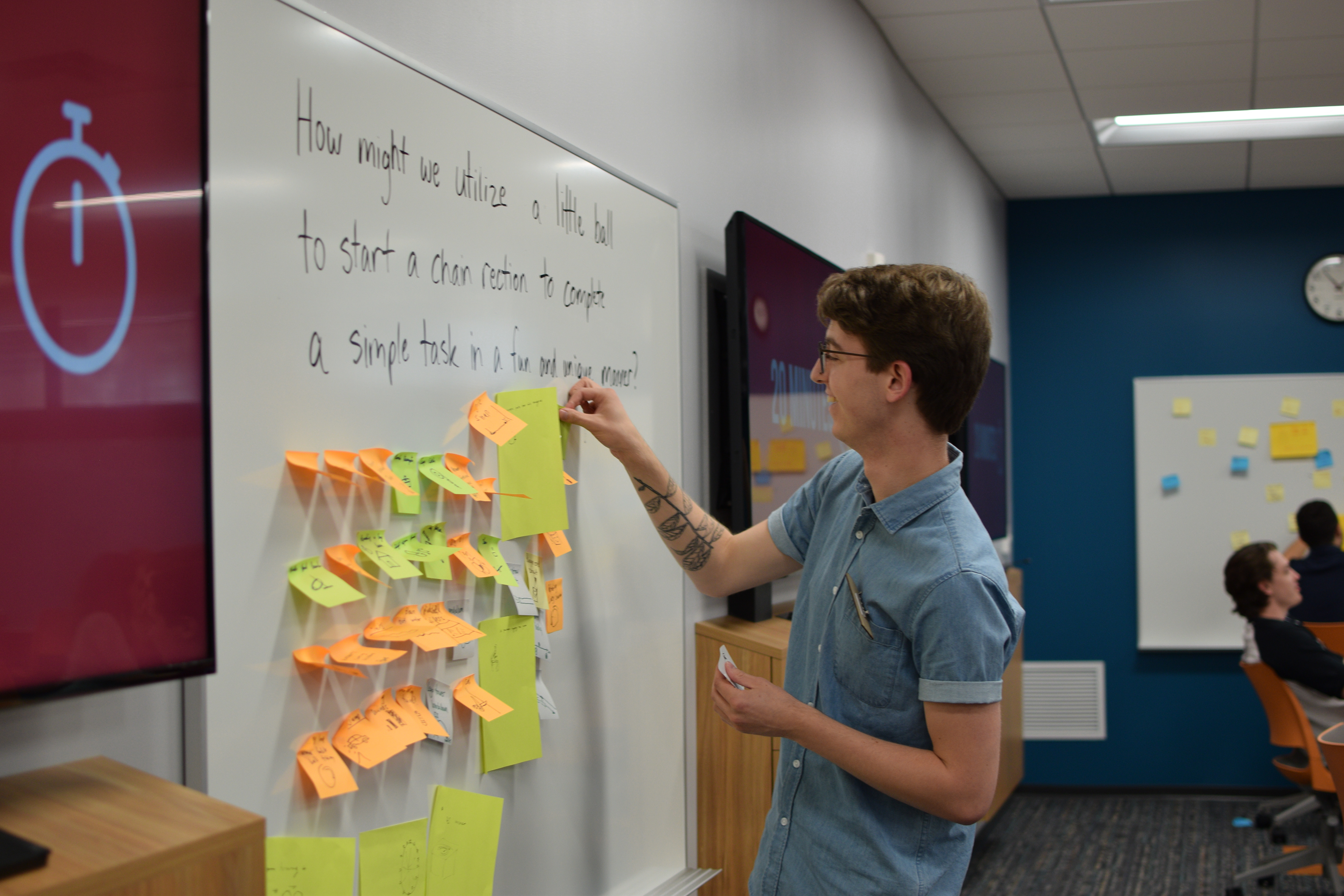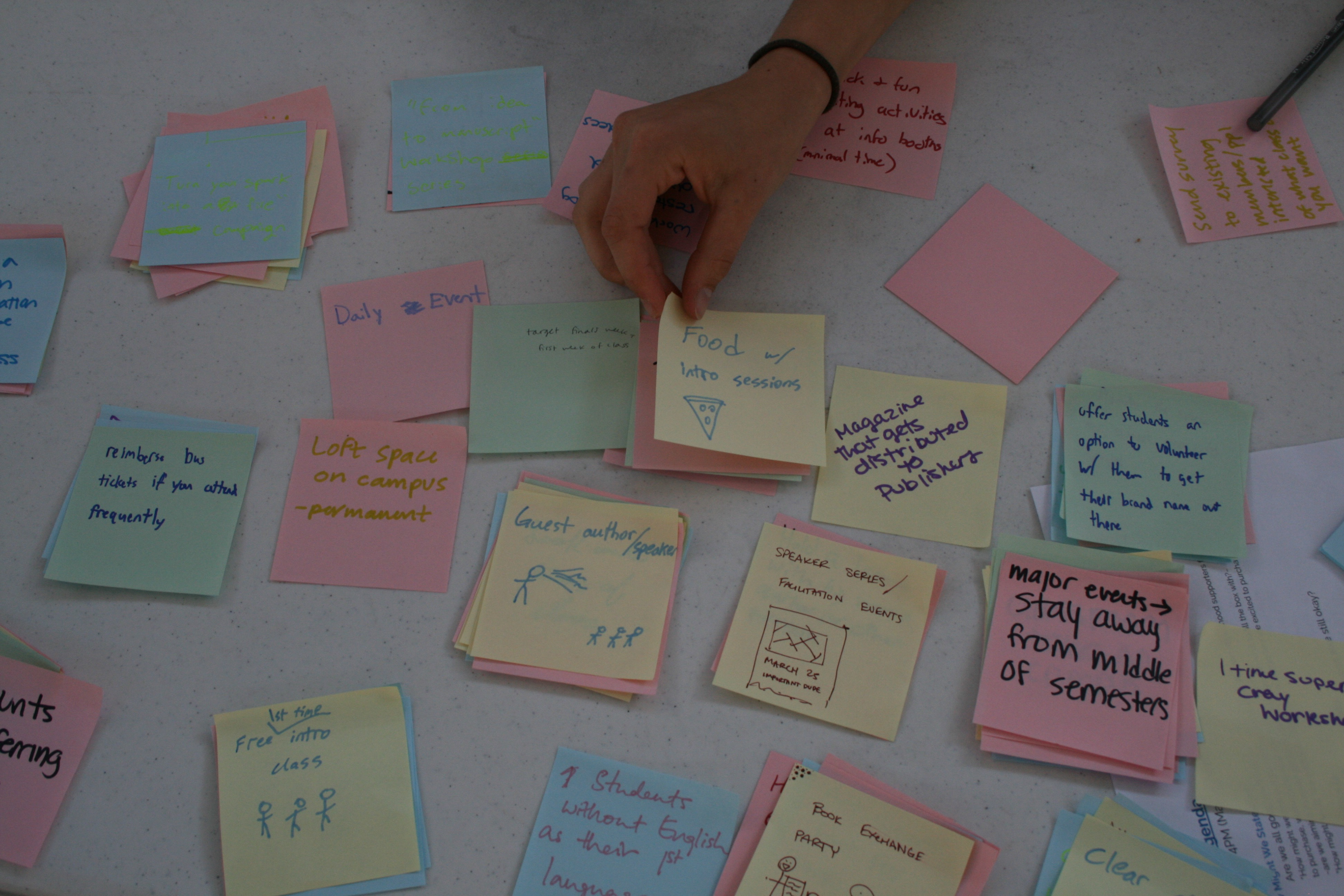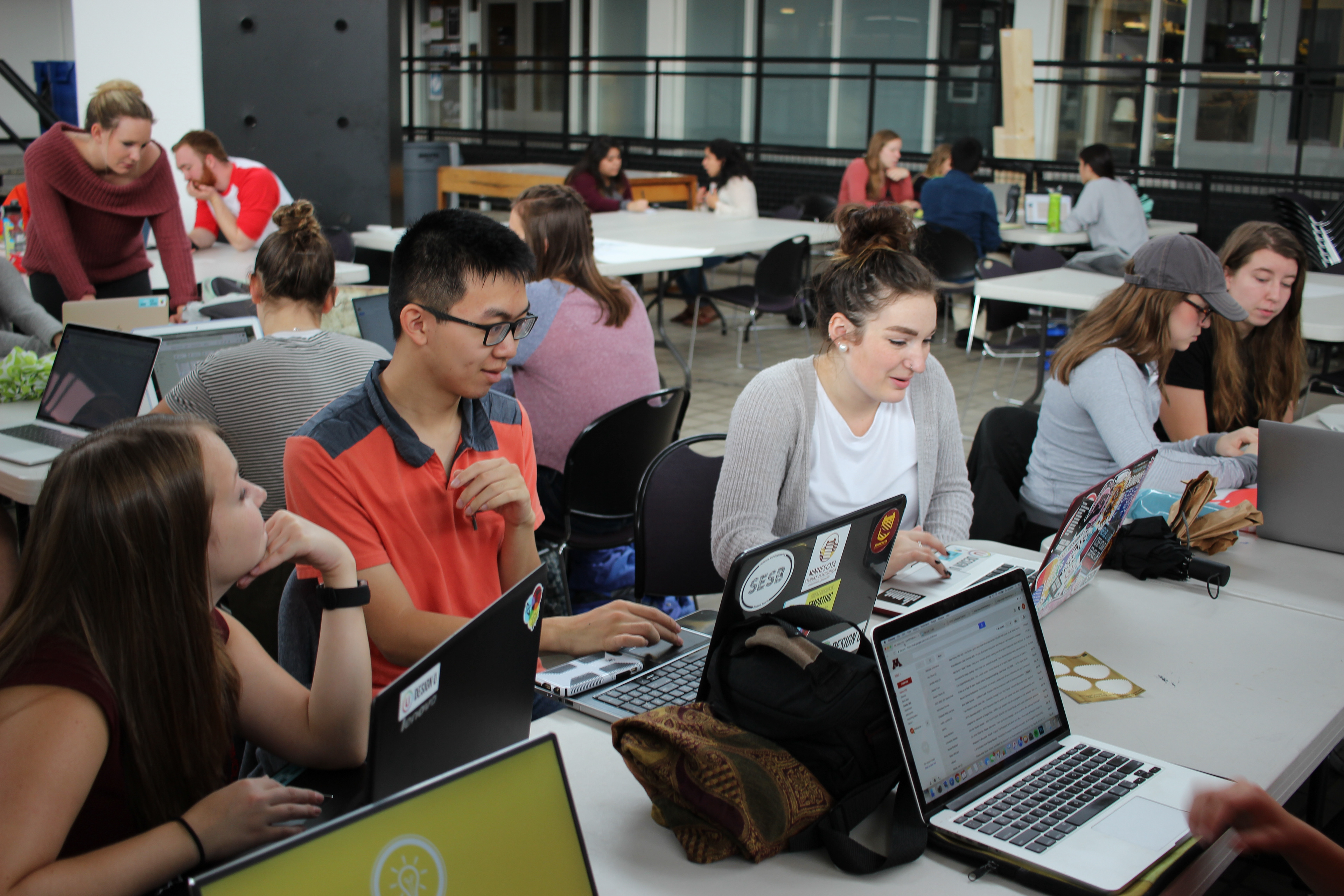 Research + Strategy brainstorming session